I am a stay at home mom (SAHM) to my 2 boys, Declin and Cooper. I absolutely LOVE being there for all of their milestones and I am so grateful for my husband for taking on the role as the sole provider for our family's income. But this shit is hard!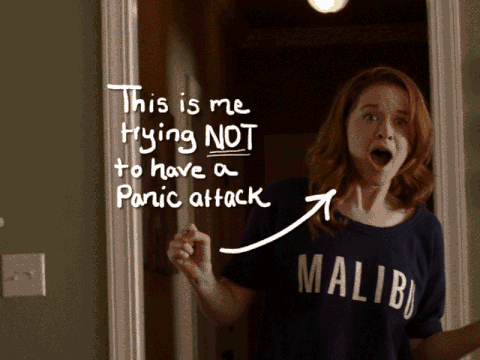 Don't get me wrong, I know being a working mom is super hard too and I can't imagine having to maintain a professional life and #momlife. This is just me sharing my experience so far as a SAHM.
The most terrifying moment in my life was my first day at home alone with my first born. My husband helps run the family business so he had to return to work earlier than planned once we were discharged from the hospital. So there I was, 4 days postpartum and alone with this tiny human. I had never really been around babies before and barely knew how to change a diaper. My husband was a seasoned pro when it came to babies (he is the oldest of 7), so while we were in the hospital he had handled almost everything when it came to Declin. Why did he think it was a good idea to leave me with this baby… alone???
At least I perfected the mom bun in the early days. Turns out, that "Motherly Instinct" everyone tells you about is real and you do actually know what to do (most of the time). 18 months later and I am at home, alone everyday with 2 of these little monsters. And it is great, most days.
Most days.
On those "other days" it is terrible. I feel so alone and isolated from the world. I feel as every toy I pick up ten times a day goes unnoticed. I feel that nothing I do is good enough for my children and even my husband. I feel like I have no idea why I thought I could make it as a SAHM. I have days where all I want to do is hide in my bathroom and cry, but you would never know that unless you were my husband.
There is this preconceived notion that all stay at home moms should be excellent at cooking, cleaning, and keeping their little love muffins busy with all the best Pinterest projects. Lets all take a moment to laugh at what a load of horse shit that is.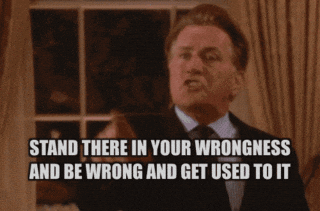 The truth is I spend most days trying not to lose my shit. Trying to remember that my oldest is only 18 months, that the terrible twos is just a phase and he does actually love me. Trying to figure out which screaming kid to tend to first. Trying to choose between doing the sink full of dishes or overflowing baskets of laundry while the kids are taking a short nap because lord knows it won't be long enough to do both. You know what they say, if at first you don't succeed to try again. Well, whoever "They" is obviously didn't have 2 under 2, because I pretty much get one shot at everything before the boys go into full blown melt down which ends in all three of us crying.
Life goes on and Declin does something ridicuously cute or funny and I remember why I made the choice to stay home with them. But, that still doesn't take away from the fact that being a stay at home mom is a hard job. Yes, JOB! Thats what it is. No, I don't have set hours or have to go into an office or have an asshole boss (unless you count my toddler) or get a paycheck, but it is still a job. A job that I never get a vacation or break from. A job I never get to clock out from. A job that goes completely unnoticed because thats just what I'm supposed to do. A job that is so mentally and physically draining that I could probably sleep for days. At the end of the day it is still a job. The MOST AMAZING job I never knew I wanted.
Seriously, what other job lets you get the sweetest cuddles?? After all this complaining you probably think I hate being a mom, but it is the most amazing role in my life. I love being a mom. Just because I don't love all the parts of it doesn't mean I don't love being a mom.
What I am trying to say with all of these words is this:
Don't think that your stay at home mom friend has such an easy life because all she does is sit home with the kids all day. Call or text her every now and then and ask how her day is going. You never know when that call or text maybe be the only adult contact she has had all day. It may be exactly what she needs to pull her out of whatever funk she may be in. ❤️
I would love to know what being a SAHM means to you! Be sure to let me know in the comments and if you enjoyed this post share it with your friends!