It only took me a little over 18 months after my firstborn to finally brave the unforgiving mirror of a Victoria Secret dressing room. Of course I had looked in the mirror at home, but there is something so terrifying about that tiny room with the oversized mirror and daunting spotlight. I had been putting off bra shopping for what felt like an eternity just so I wouldn't have to deal with that mirror and I couldn't just order one online because I definitely needed to be fitted for a new size (kids destroy your boobs whether you breastfeed or not).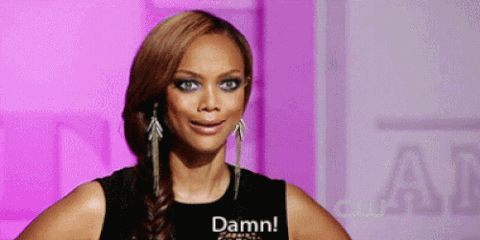 So I made my way into my own personal hell made up of mannequins wearing skivvies that would probably only look good on a super model and found the bra I wanted. Back to the fitting rooms I went. The sweetest girl showed me to my hell chamber and told me to push the button once I had the new bra on so she could come check the fit. Wait, what???? So that meant on top of looking at my disgusting post baby body that another person would have to see it as well???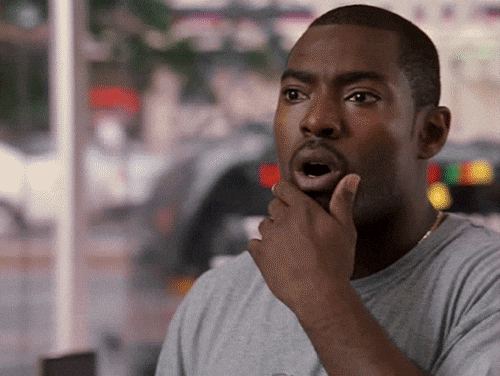 Yep.
She came right in and the first words out of my mouth were and I quote "Sorry for my mom bod". I was so mortified of someone seeing my so-called "tiger stripes" that I honestly have no clue how she even responded. After she left I just stood there staring at myself and decided not to get the bra because, well I don't actually know why I didn't get it I just know I didn't.
The walk of shame out of the store commenced.
On my way home I was scrolling through Facebook (Tommy was driving, I don't Facebook and drive) and saw the latest photo of Beyoncé holding her month old twins showing her perfect stomach. PERFECT. AFTER TWINS. It made me so angry.
I wasn't angry at Beyoncé for posting an awesome picture with her new babies (you go girl)! I was angry at the media for making it seem like bouncing back like that should be normal. First off, that photo was probably so heavily edited that you have no clue what is real or not. Now don't get me wrong, I am all for some photoshop but I don't think that these overly photoshopped images of celebrities should be used to compare our postpartum bodies to. After having all these thoughts, I became a little angry with myself for picking every little part of my mom bod apart in that dressing room. I decided two things on that car ride home: I was going to go back and get the bra AND I was going to write this post to make a point.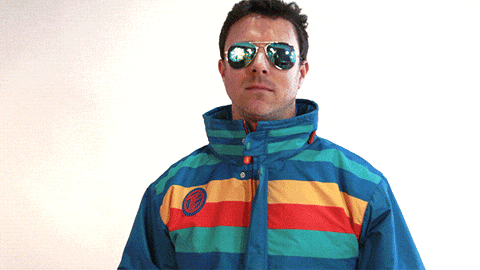 I went back to get that bra and took a selfie in that damn mirror that I had dreaded so much the day before. I also wanted to prove how much of a difference a little bit of editing can make. So I sent the most unflattering picture in my entire life to an old friend to do a little editing for me. Nikki (she is the amazing photographer behind Nikki Nicole Photography and her Instagram is so perfect) took my terrible phone selfie and made a few minor tweaks and I couldn't believe what a huge difference it made. The unedited photo is on the left and the edited photo is on the right.
So here is the point that I'm trying to make, I am done apologizing for and hating my postpartum body. I am done comparing my body to other women, no matter if they are a celebrity or just another mom on Instagram. One of the most amazing things about being a woman is our individuality. It is what makes each and every one of us beautiful. This body that I have been so embarrassed of carried my boys. It gave me the two most precious things in my ENTIRE life. Why should I be embarrassed of that? Each and every stretch mark shows the amazing transformation it went through to sustain a life inside of me. Who cares if I don't look like all the pictures you see online and in the magazines. Every single one of us is different, some bounce back and some don't and that's okay. I'm not posting this to be told I am beautiful yada yada, I am posting this in hopes that it will help other women and moms realize just how beautiful they are.
Embrace your mom bod, you've earned it!
I would love to hear how you handled or coped with the aftermath of pregnacy and birth in the comments below!❤️