Wanna know what's annoying? Putting the same baby sock/shoe on 574 times in a span of 10 minutes.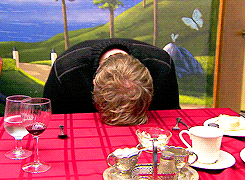 Okay, so maybe that's a bit dramatic…but I'm right and you know it. Once I started putting shoes on Declin, I couldn't find any that stayed on AND were decently fashionable. I also wanted to make sure whatever shoes I found would feel as close to barefoot as possible for my soon to be walker. All of my searching kept pointing to moccasins, which I loved but I knew Tommy wouldn't be crazy about. He especially didn't like the fact that the moccasins I wanted were $60.
I know, I know. Who spends that kind of money on shoes when kids are going to grow out of them faster than you can yell get that out of your mouth. That's what my husband kept preaching to me every time I was about to pull the trigger on a pair.
Fast forward to Cyber Monday 2016, Freshly Picked (the company with the super adorable moccasins that Tommy didn't want me to buy) was having an online warehouse sale! What's an online warehouse sale you ask? It's when a company has leftover product and sometimes items that have very, very minor defects (these defects can be as small as a skipped stitch or a wrinkle in the wrong place) and they offer them at extremely reduced prices!
Freshly Picked was offering 2 pair of moccasins for $55. The kicker was you only got to pick the size and gender and there were very limited quantities. It was kind of like grab bag style. So to spare you the details of my online shopping experience, I will skip right to it, I SCORED SOME MOCCASINS!!
They were amazing!!! The quality was way beyond all of the other brands I had tried, they stayed on his feet, and they were super easy to get on the feet of an 11 month old who was in meltdown mode! Seriously, I had found the Holy Grail of baby moccasins.
After the first time that Tommy had to dress and bring Declin somewhere on his own, he agreed that they were amazing. He only grabs our moccs anytime he gets the boys ready now!
That's great Tori, but what about that price tag?
If you still don't think that all those amazing qualities are worth $49 – $60, the following words are for you.
They hold their value.
Yes, you read that right. Those worn and well loved moccasins can be sold after you are done with them to recoup your money. I'm not talking like $5 or $10 at your local resell shop, I mean you could possibly get up to 75% of your money back depending on how worn out they are. SCORE!
I hope you can join me in my moccasin addiction after reading this! They have a couple of new styles that just released for both boys and girls, so be sure to check out Freshly Picked! If you are already a fan let me know what your favorite thing about FP moccs are! If you are ready to try your first pair of FP moccs click here to receive 15% off your first order!
I have also teamed up with Freshly Picked to give one of you a FREE pair of moccasins! Go check out my Instagram for all the details.
*I am required to disclose that I received some form of compensation in return for this post. However, all opinions are my own.