This past week was hard. Real hard.
Cooper was not his normal happy self (thanks teething) and my mostly sweet toddler has been replaced with a certified monster child. It was a week of constant screaming and tantrums. To make matters worse, it seemed that my husband was getting stuck at work late almost every night. Lucky him.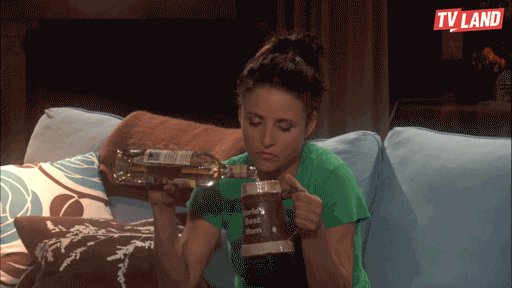 I was ready to throw in the towel. Not in the "leave and never come back" way but more like "hide in the bathroom until my husband gets home" way. I was so stressed out by the time Tommy got home that I was just trying to pick fights because I wanted him to be just as stressed as me. I wanted him to understand what I had been dealing with all day.
Obviously he was still clueless and now in addition to the screaming kids, we were fighting. It was like a never ending stress circle. Is that even a thing?? 
All I could think of during my week long pity party were those damn too blessed to be stressed quotes. You know the ones.
Apparently whoever came up with these never had kids, because they would agree with me that these are BULLSHIT! Forgive my negativity, but I'm coming off of a week long bender of screaming kids.
Sure the kids are a huge blessing, but these "blessings" are assholes and these stupid memes are making me feel like a shit mother because I am stressed. I have 2 children under the age of 2, I am allowed to be stressed. All parents are allowed to be stressed. Raising a human is hard (and stressful) work.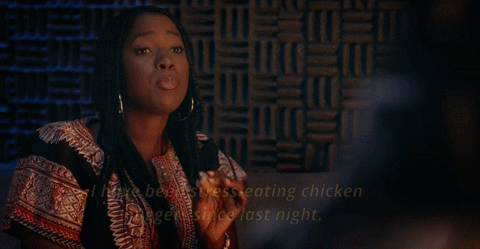 So, here's to all the #blessed but still #stressed moms (and dads):
Embrace the stress. Ride it out with lots of wine, ice cream, and/or coffee. Take a chill pill. Smoke a fatty (if that's your jam #noshame). Have a nice cry while hiding in the shower. Do whatever helps you let it all out.
DON'T HOLD IT IN!
Also, don't pick fights with your significant other. You may need them to get you more wine. Or carry you to the bed.
How do you relieve or cope with the sometimes overwhelming stress of being a parent?