I'm FINALLY writing this post! We got home from our week long cruise on Norwegian Cruise Line 1.5 weeks ago and I haven't stopped since. So I'm making myself take some time to share our awesome trip to Havana, Cuba with you guys!
Let me start by saying that traveling with a toddler and an infant is NOT a vacation. It's pretty much the same shit you normally deal with, just a different location.
If you are anything like me, getting somewhere on time is really, really hard. When you add kids into the mix it makes it almost impossible. Since Tommy and I are known for being late, we purposely set our onboard time to 2 pm and planned to leave our house around 9 am. Miami is like a 2 hour drive and we planned to stop at our favorite Cuban restaurant, Versailles and grab some lunch before boarding. Let us all take a moment to mourn all the plans parents make that never happen because we are ALWAYS late.
Enough of how our fantasy morning went and let's get to the real story. We left our house around 11 am. Once we got in the car Tommy realized I had left the car on E. Literally like 2 miles to empty. Whoops. I hate pumping gas!! We finally got on the road and about 20 minutes into the trip, I realized I forgot Declin's sandals. we stopped by the outlet mall and ran into a Crocs store (don't judge, we found the cutest shoes) and were in and out in a couple of minutes. What I mean by "in and out in a few minutes" is we spent almost an hour trying on shoes.
Totally worth because those were soooo comfy and cute! We were once again FINALLY on the road headed south. Then, Tommy got hungry. After an almost 45 minute Burger King run we carried on with our trip. Next up in the string of distractions is traffic. Stand still traffic.
We made it to the port 10 minutes before the final boarding. 10 minutes! Needless to say, I went straight to the bar.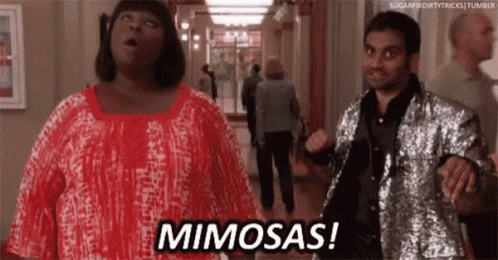 The first day in Havana was amazing! We booked our personal guide, Dayron through Tours By Locals. I highly recommend checking out this site for any trips you have coming up, they can pair you with local tour guides in over 150 countries.
First stop: Customs
Going through customs in Cuba was like something out of a movie. The women working there had the whole pin up girl from the 50's look going on. Fishnet stockings and all. I have a feeling most of the employees were there just for show, because they were no too concerned with the metal detectors going off when people walked through. TSA would have tackled your ass.
Once we got through customs we were scheduled to meet up with Dayron right outside the port. When walking out of the port building you are immediately taken back to a different era. It was amazing and a bit overwhelming at the same time. Classic cars, cobblestone, and intense the heat and humidity were what stood out the most. Declin wasn't impressed.
After making it through all the locals soliciting classic car tours, carriage rides, and photos we met up with Dayron and got the tour started. We did a 3 hour walking tour through Old Havana, took a taxi to a local lunch spot, and finished up the first half of the day with a 2 hour classic car tour and a stop by a family friend's childhood home! I was bit nervous about doing the car tour since we were not able to put the boys in carseats (no judgement please, I already felt anxious enough about it and I don't need some sanctimommy telling me I'm a horrible mother), but Tommy and I made the decision together to go on with the tour. We saw so much and my brain is mush from having kids, so I will be posting a video with clips from the tour and city one day when I have the time to edit it all and will come back and link it to this post.
After spending all morning all morning and most of the afternoon exploring the city, we headed back to the NCL Sky (also happens to be the ship Tommy & I took to Nassau for our wedding 3 years ago) to get showered and ready for dinner at Al Carbon as per recommendation by Dayron.
Now I'm no foodie or whatever, but this place was amazing! Cuban food stole my heart back in high school thanks to the grandparents of my 2 best friends. I am from the south where comfort food is top dog, but to me cuban cuisine is the REAL comfort food. Not just because of the flavors but more of the whole atmosphere that comes along with it. To start the waitress (who was super sweet and really gave it her best go at speaking English) took our drink order and suggested we try the "juice" and that its came with free rum. We were sold at free rum. It was sooooo delicious and it still have no clue what all was in this juice, but who cares.
We all decided on some appetizers and entrees and enjoyed our "juice" while waiting for our food. Of course dining with a toddler is like dining with a ticking time bomb and you never know what will set it off. Sure enough as soon as our food started coming out Declin went into full DEFCON 1 meltdown mode. This is where Al Carbon stole my heart. The manager comes over to us after seeing us struggle to keep Declin somewhat contained and offers to take him so we could eat. Wait what? A stranger was willing to take our screaming demon spawn and wasn't complaining. We definitely weren't in the States anymore, where people will just give you the horrible looks of disgust if your kid laughs too loud in a public place.  I was ready to throw him at her while singing the song of the angels and crying tears from a unicorn. Tommy on the other hand was a little more skeptical but he handed him over to the manager. Away she went with Declin still screaming but not quite as loud as before and we enjoyed our meal. Seriously, this was one of the best dining experiences I have ever had! The food was equally as amazing as the whole experience.
After dinner we decided against a taxi and walked back to the ship enjoying the views of the Havana nightlife. There was music and people dancing at all the little bars and in the squares. We found a nice little gelato shop that was great! The employees were super nice and loved Declin! See the trend here?? I'm convinced that the people of Cuba are the nicest people ever! We eventually made it back to the ship and called it a night since we had another early morning planned.
The second day in Havana was a lot more laid back as we ventured out on our own. We walked from the port to the local art market, Mercado Artesanal Antiguos Almancenes De San José. Its pretty much a huge warehouse that has been taken over by artists selling their paintings and locals trying to sell all the tourists "authentic" souvenirs. Its seems all the vendors had the same items: leather bags, cigars, humidors, baseball bats, portraits of Castro, and white linen clothing. It was fun to walk around and take it all in, but we decided to find someone selling original artwork. Declin enjoyed one of the fresh coconuts they were selling!
After the art market we decided to try another recommendation by our guide from the previous day, Donde Lis. It was a super cute modern restaurant and bar. Of course Declin had another meltdown so I don't even remember what I ate, I only remember that is was really good and trying to get Declin to stop freaking out. After our late lunch we walked back to the ship ready to relax and enjoy the rest of our cruise.
We spent the last day of the trip hanging out with the boys by the pool and enjoyed some icre cream and mimosas. It was the most vacation-y day of the whole trip. Declin got some great pool side footage!
It was a great trip but we were definitely ready to be home by the time Friday rolled around. Of course, this day couldn't just go easy though. To make a long story short I forgot our shoe bag in the port, Tommy & I both came home sick, Cooper wound up with salmonella, and now Declin caught what Tommy & I had. It has been an interesting week  and half since we returned to say the least! We will definitely be planning an adults only trip to Havana in the future so we can enjoying the night life!
Hope you enjoyed reading about our trip and be sure to subscribe to our email list! I have lots of exciting things coming up in September and October and you don't want to miss any of it!