I love shopping, specifically shopping small. Being able to find amazing quality handmade items and help support a fellow mom is about as good as it gets! You aren't adding to the pockets of multimillionaire CEO's, you are supporting another familie's livelihood.
In the small shop world of baby girl head wraps, dress, and rompers, shopping for baby and toddler boys is a little more challenging. I had a really hard time finding items that weren't character related (nothing wrong with characters, I'm just trying to fight the Mickey tees as long as possible), sports related, and not calling my infant a heartbreaker. After many months of searching I think I have come up with the Holy Grail of small shops with great pieces for boys!
Read at your own (wallet's) risk, beacuse I am not responsible for the moeny you are about to spend.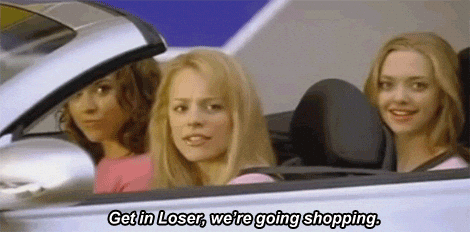 First up on the list is my new found love, Chasing Joy Co. I found This AMAZING shop on Etsy and instantly fell in love with the rompers for my boys. I reached out to the shop owner, Nicole with a question regarding my order and she turned out to be the SWEETEST mama ever! Nicole started Chasing Joy Co. in May of this year and has been killing it! On top of running her Etsy shop, she is also a USMC wife and mama to 4. So basically she is a machine! Nicole was sweet enough to offer a discount for all CC5 readers! Use code CONWAYCREW15 to receive 15% off.


She also does the most adorable rompers and dresses for girls too!

Jax & Lennon is next on the list. I am obsessed with their basics! Seriously. Their t-shirts and pants are made from the softest material ever and they just released The Desert Collection, which is too perfect for fall! Talk about serious envy of your kids clothes! Also, they make mama clothes so you can match your son without being too matchy-matchy! 😍
Purl Lamb is the ultimate hoodie company! They do separates and romper style for both summer and winter. The material is super soft and the designs are always too cute!
June & January is one of the "not so small" small shops that we love for basics. The Hoodie Jumpers are perfect for fall and they just released quite a few new items. They are also a great option for sibling matching in their 13 signature colors and sizes ranging from Newborn to 5T! If you follow this link, you will receive 15% off your first order of $50 or more!
This Kid Clothing Co. is my go to for kids graphic tees and they have adult sizes too. They are a Canadian based company run by a husband and wife. I LOVE all of the monochrome options they have in tees & sweatshirts! Use code TKFRIENDS at checkout for 20% off your next order!
A few other brands that I am really excited to try are Childhoods Clothing, Saturday Morning Pancakes, Trilogy Design, and Rad Revolution Kids!
Hope you will enjoy these shops as much as I do and be sure to leave your favorite small shops down in the comments! I always need an excuse to shop more! ❤️